Ignite Your Power - Perth. 8 Wk Women's Course
Defining the Shadow
The Shadow is a psychological term for everything we can't see in ourselves. It's that deeply hidden part of ourselves that we're unaware of, which influences every aspect of our lives in detrimental ways. It is not the Shadow itself that causes harm, rather, it is our refusal to acknowledge the Shadow within, that leads to destructive behaviours. It's a lot easier to observe another's shadow before acknowledging our own, because the shadow is so unknown to our conscious minds. Acknowledging our own Shadow offers a journey of self-confrontation that requires courage, truth-telling and a willingness to grow. It is perhaps the most vitally important work of our time.
Ignite Your Power is a guide to bring your shadow to light, get real with the unconscious parts of yourself and thereby come into alignment with your true power and purpose.
You're here because you're ready for it.
Chantelle Raven will walk you through shadow work to access your deepest vulnerability and humanness. Shadow work ranges from looking at your projections on to others, reflecting on states of victimhood, and exploring the different 'voices' that live inside your psyche, all to access the most valuable jewel of deep transformation that resides within the darkest of energies within your own being.
COURSE OUTLINE:
WEEK 1: The Shadow: Treasures Hidden in the Dark
Defining the shadow and the ways in which it runs our lives
How the Shadow is born when we are children
Why shadow work is the centre piece of igniting your power
What happens when we work with the shadow and the benefits this will have on your relationships, perceptions, health, energy levels, maturation, psychological integration and creative potential
Practice: initiation ritual - embark on the journey through prayers of protection and intention
WEEK 2: How Your Shadow Works
Light and dark—choice and the nature of true power
Investigate hidden drives—such as the need for control, a fear of loneliness, jealousy, greed and selfishness
Become conscious of how these forces influence your behaviour
Practice 1: Stalking the Shadow
Practice 2: How do we begin to work with the shadow - tips and exercises for daily shadow work
WEEK 3: Our Collective Shadows
Understand the collective hidden forces at play in ourselves, in others, and in the world
The perilous consequences of ignoring or repressing our shadow
Delve into the five collective Shadows that prevent you from experiencing love, freedom and a genuine desire to be of service: Entitlement, Competition, Comparison, Love Avoidance, Love Addiction
The Shadow in Projection and Deflection
Practice: Feeding the Demons
WEEK 4: The Shadow in Our Personal Relationships
Find out why you keep attracting the same partners who if you are honest, may not be serving your highest good
Own your own projections about others and the world, and start to see with greater clarity
Unravel the stories that your ego tells you to keep you from seeing the truth in your relationship dynamics
Find out why the same events trigger you, seemingly disproportionate to the event
Practice: Seeing and owning Projections
WEEK 5: Taking Back the "Golden Shadow"
Embrace your "golden shadow"—that part of you that contains your greatest gifts and talents
• Allow the truth 'Honor Yourself' to penetrate your body
• Raise your self-esteem and how you feel about yourself:
move from fear to strength and courage, from needing
someone else's approval to gaining your own, from
comparison to embodying the energy/feeling state of the
person you are comparing yourself to
Practice 1: Finding the golden mirror
Practice 2: Make a spiritual promise in terms of how you want to live your life and engage in a powerful group ritual to help you stick to that promise
WEEK 6: How to Integrate Your Dark Side
Letting go of the conditioned "good girl" and "good boy"
Bringing the unconscious forces that drive our lives into consciousness to work for us rather than against us
Transforming the people pleaser into an empowered woman
Practice: Inner dialogue with your sub-personalities
Practice: Exploring your inner caricatures
WEEK 7: Get to Know the Shadow Archetypes
The four primary archetypes of the psyche: Mother, Warrior, Priestess and Lover
Qualities we define as the best attributes of the constructive archetype
Archetypal power and shadows in Movies and Fairytales
The destructive shadow of each archetype: an active side and passive side (bipolar). For example, the shadows of the Lover is the Addict and the Avoider. The shadows of the Priestess are the detached manipulator and the innocent one
Practice: exploring these bipolar shadows in a way that you can identify the thoughts and behavioral patterns within yourself
WEEK 8: Every Choice Matters - Embracing Kali
Understand the power of your boundaries, dignity,
inherent honor, and integrity to break free from the
defensive, protective shadows that keep love away
Move through the victim/perpetrator cycle to access the diamond in the dark of your desire for your power
Learn how to work with your sexual unconscious
Practice 1: claiming back the power of choice and letting go of obligations and expectations that you, society and others have placed on you that no longer serve
Practice 2: The Sacred Art of boundary setting
COURSE DETAILS:
INVESTMENT
- Full price: $990
- Deposit: $300
- Early bird: $850 until 1st May
- Mother & daughter special: $1,200 ($600 each)
- Under 21 yrs age: $600
* Deposit to secure spot: non-refundable, remaining due by 21st May 2018
* Please note: The Living Tantra courses do sell out so secure your spot early to avoid disappointment.
WHEN
8 consecutive Wednesday evenings
Dates:   6, 13, 20, 27 June,     4, 11, 18, 25 July
Post Course Celebration: Saturday 28th 2018
TIME
Each week: 6:30pm - 9:30pm
Arrival time from 6:00pm
VENUE
The Mind, Body, Heart Studio
81 Nanson St, Wembley WA 6014, Australia
CONTACT
For any questions, please contact:
Tara Meegan (Eliyah Event Manager)
Email: livingtantraevents@gmail.com
YOUR FACILITATOR:
Chantelle Raven has been facilitating workshops and retreats in the field of spirituality and Tantra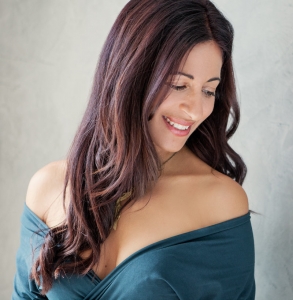 for almost 20 years. Inspired by Tantra, Psychology, Philosophy and Shamanism, she is an accomplished Teacher and Practitioner whose teaching style is pragmatic, comprehensive, down-to-earth, and always has an element of fun as well as intensity.
Chantelle grew up with meditation and personal development in her home. She was facilitating motivational workshops in her 20's as a successful CEO, and then after having her first child, moved into women's work, writing her first of many books. When Chantelle experienced a massive personal health crisis (cervical cancer) she then placed all her time and commitment into the alternative healing arts where she uncovered her heart's vocation in Tantra. Fast forward a decade and Chantelle has established the Eliyah Tantra School and has taught countless classes, workshops and retreats all over the world.
Chantelle's energy, knowledge and passion will inspire you to change the way you look at life, love, sex, spirituality and the emotional body in ways that will remind you who you really are.
For more information on Chantelle and her school visit: www.eliyah.com.au
CANCELLATION POLICY
Deposit ($300) is non-refundable
Cancellations: Strictly no refunds
You may transfer your spot to someone else, but this is your responsibility to organise
Date

June 06, 2018

Wed until June 06, 2018

Time

18:30 pm - 21:30 pm

Location

Mind Body Heart

at 81 Nanson Street